What is SAARA?
New name for our products and what does it mean?
Many our customers have long been familiar to our main two flagship products: ArrowBilling and ArrowSwitch. They have been bearing these names since year 2005 (even though they existed before, with different names) and starting from this year, we are gradually phasing them out and replacing with new line of products having common name: SAARA. The need for name change came, firstly, because the existing names did not describe well what the system is all about: in is not only billing and switching for VoIP, it is far more. It is integrated system, which covers almost all aspects of telephony operations. The letters SAARA stand for: Switching, Authentication, Authorization, Routing, Accounting. Those, as we believe, are main building blocks of call flow in any telecoms systems today.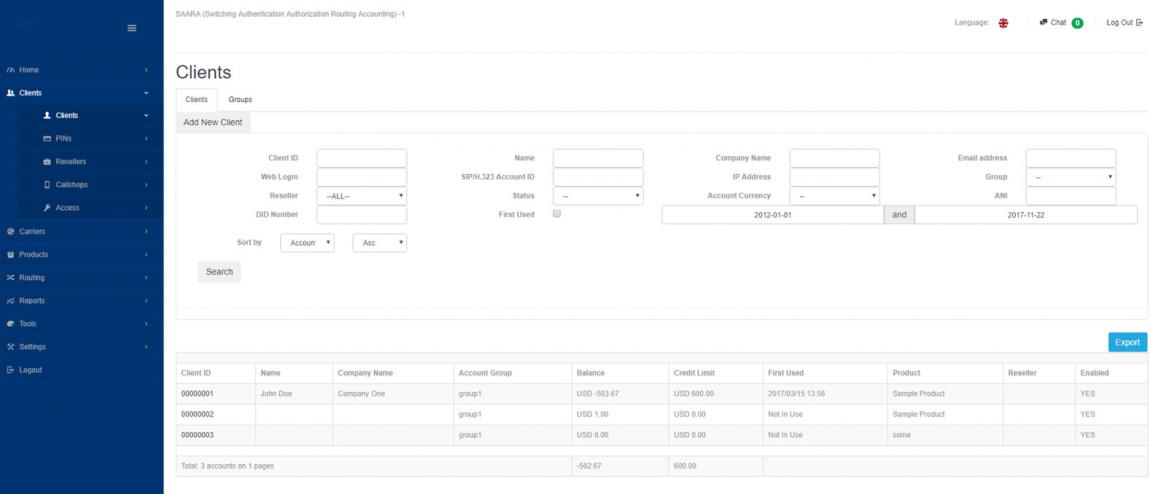 SAARA products will feature redesigned internal architecture, as well as refreshed user interface. The interface will become more responsive, based on Facebook's ReactJS library and new visual design. The backend is restructured as well, with internal components separated by function, allowing for more scalability and redundancy. There are still lot to do, but for interested we can already offer beta preview of new software. Please contact us if you are interested to try out new software.
SAARA products are available in several configurations:
SAARA Standard - a classical one to two server installation. Includes everything in a box, all components installed on a dedicated server. Typical is one server setup, however, we recommend dual server setup for redundancy. The most popular choice. Formerly known as ArrowBilling.
SAARA Starter - a downloadable all-in-one package inside of Vmware container. Just download it, and play in your Vmware player. It creates a complete SAARA system with all functions. Great for getting started and exploring possibilities. Formerly known as DTLite.
SAARA Cluster- a multi-server and/or multi-site setup. Highly distributed and scalable solution. Supports several SIP switch instances, separate AAA modules, a multi-master database cluster and redundant caching server. No single point of failure. Formerly known as LongBow.